Don't Replace It. Clean It!
For Complete DPF Cleaning
$179
Complete DPF Cleaning Service $179
Cleaning Service For DOC And SCR Filters
Change Gaskets And Clamps
DPF/DOC/SCR Filters Reinstallation
Soot Level Reset
Computer Diagnostic
Filters Miner Repair
Filters Domestic Shipping
Free Pick And Delivery For Mechanic Shops And Fleets 24 Hours Turnaround Time
We do service for all makes and models of DPF/DOC/SCR filters, including all diesel engine equipment: buses, light, medium and heavy duty trucks, construction equipment, diesel generators, diesel cars and boats.
We clean Diesel Particulate filters more thoroughly than ever before. This is the only Diesel Particulate Filter cleaning system on the market that has extreme suction on the outlet side as well as pinpoint accuracy of forced air through the inlet side. We can ensure you there is no other DPF cleaning machine on the market that can get a DPF cleaned better than ours.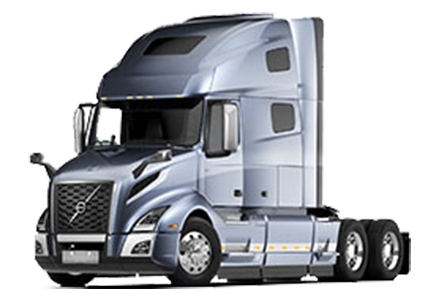 VOLVO
DPF cleaning, DOC cleaning, 4 x gascets, Diagnostic, Soot Level Reset, Labor
PETERBUILT​
DPF cleaning, DOC cleaning, 4 x gascets, Diagnostic, Soot Level Reset, Labor
KENWORTH
DPF cleaning, DOC cleaning, 4 x gascets, Diagnostic, Soot Level Reset, Labor
ISUZU
DPF cleaning, DOC cleaning, 4 x gascets, Diagnostic, Soot Level Reset, Labor
HINO
DPF cleaning, DOC cleaning, 4 x gascets, Diagnostic, Soot Level Reset, Labor
INTERNATIONAL
DPF cleaning, DOC cleaning, 4 x gascets, Diagnostic, Soot Level Reset, Labor
FREIGHTLINER
(Engine: DD13/15/16) 2 x DPF cleaning, 2 x DOC cleaning, 2 x gaskets, 4 x clamps, Diagnostic, Soot Level Reset, Labor
The filter element should be removed from the burner.
The filter element should be weigh. List down the weight.
Look over the filter for any sort of dirt and dust accumulation.
Blow filter with a high pressure air.
Look over the filter for any sort of residues of dirt and dust.
At specific temperature, bake in a kiln for about 6-8 hrs.
Remove any ash residue by vacuum.
Look over the filter to make sure that all of the dirt
and dust were fully removed.
Install the filter to the burner.
Important Maintenance Tips
Tips To Keep Your DPF Filter Working Properly in Cold Wether And Never Get Stuck
Being in the trucking industry, we are all more than aware of the headaches cold weather can create for drivers and maintenance managers alike. Most industry veterans are very familiar with the havoc that winter can cause for a truck's fundamental components. However, many of us are not as comfortable with the newer technology of the engine and after treatment systems that are ever-evolving. It's well known that fuel consumption increases during the winter months, partly because composition changes by refiners to winter fuel to make it more volatile and burn properly in cold weather conditions. Diesel consumers also notice lower mileage in the winter. Burning more fuel costs you money, but it also means more diesel particulate filter (DPF) problems. Increased idle times in the winter also causes major DPF regeneration problems.
What you can do to prevent DPF regens…
You don't want your diesel fuel to gel up and park you on the side of the road. This business is expensive enough without suffering terrible fuel mileage 40% of the year.
Remove and clean the DOC and DPF filter.
Replace the DEF dosing screen filter and in-line filter. Vehicles with 150,000 miles or more should have the DEF tank inspected for debris build-up. If debris is present, steam clean to remove debris at the bottom of the tank.
Clean the Hydrocarbon Fuel Doser—complete every 125,000 miles. If you are getting close to the maintenance interval, perform this again before winter. (EPA10 only)
Never shut off the truck when it is in the middle of the regeneration process.
Top off DEF fluid prior to starting the truck so there is warm DEF in the tank. Remember that DEF fluid will freeze so it should be stored in a warm place above 40 degrees.
If not currently running with an approved winter front or insulated DEF tank blanket, we highly recommend doing so. 
WHAT IS A AFTERTREATMENT SYSTEM?
The primary components of a vehicle's aftertreatment system are the diesel particulate filter system (DPF), which reduces particulates, and the selective catalytic reduction system (SCR), which reduces nitrogen oxide (NOx).

The DPF system consists of the following:

Diesel Oxidation Catalyst (DOC) – The DOC reduces particulate matter and oxidizes carbon monoxide and hydrocarbons.
DPF – This filter is designed to remove more than 90 percent of particulates out of the exhaust.

The SCR system consists of these components:

Diesel Exhaust Fluid (DEF) – A solution made of urea and deionized water. DEF is introduced into the exhaust stream to reduce NOx emissions.
DEF pump – A part of the DEF delivery system that vacuums DEF from the tank, through the pump, filters the DEF and primes and maintains pressure between the DEF pump and doser.
DEF doser – The doser injects DEF into the exhaust system.
Decomposition chamber – This assists in mixing the exhaust stream with DEF prior to the SCR.
SCR – This is the catalyst for the chemical reaction that transforms the combination of the exhaust stream and decomposed DEF to meet regulations for NOx emissions.
The DOC and DPF work together at the front end of the system to reduce carbon monoxide and hydrocarbons, but more importantly, capture soot and ash in the exhaust system to reduce the risk of those particles reaching the atmosphere.

From there, the exhaust moves through a mixing chamber that introduces DEF … needed for the chemical reaction to reduce NOx in the SCR. The resulting 'exhaust' that gets reintroduced into the atmosphere is comprised of harmless nitrogen gas and water vapor.

In addition to the primary components of the aftertreatment system, there are also sensors. A differential pressure sensor estimates captured particles in the DPF. Exhaust gas temperature sensors monitor the system temperatures. NOx sensors measure the NOx conversion. PM (particulate matter) sensors, also known as soot sensors, measure particulates in the exhaust (mainly ash and soot). All of these sensors indicate when the aftertreatment system needs repair or maintenance.
HOW TO MAINTAIN A DPF?
Diesel Particulate Filter Regeneration: 
The key to maintaining a DPF is to ensure it's able to regenerate itself when it fills with soot (triggering the warning light). The two types of generation include passive and active.
PASSIVE REGENERATION
Inside the aftertreatment device (ATD), the exhaust first passes over the diesel oxidation catalyst (DOC), then passes through the diesel particulate filter, which traps soot particles. Passive regeneration happens when heat in the engine builds to the point where soot, or carbon, is combined with oxygen to create carbon dioxide. Since carbon dioxide is a gas, it can pass through the filter. Ash, on the other hand, is already a byproduct of combustion, so no amount of heat from the engine can convert it. Over time, the ash will build up to the point where the filter has to be physically removed and cleaned. This filter can then be reinstalled and reused. Passive regeneration occurs as the vehicle is driven normally under load; the driver is not aware that it is happening. It may not always keep the DPF clean over the course of the workday, so the filter may have to undergo active regeneration.
ACTIVE REGENERATION
Passive regeneration is part of normal engine operation, however active regeneration requires the engine to take action. For example, a truck fully loaded with 80,000 pounds moving down the highway will create enough heat in the engine for a chemical reaction to occur—which is passive regeneration. Active regeneration takes place when the engine isn't creating the heat it needs. For example, this may occur in a truck that's not fully loaded. Once the soot level reaches a certain point, the engine injects fuel into the exhaust stream, which goes over the oxidation catalyst and oxidizes the fuel to create heat. The heat created from the fuel oxidizing is then used to convert soot to carbon dioxide.

Both active and passive regeneration happen automatically and without driver input. Active regeneration can occur automatically any time the vehicle is moving. The exhaust gas temperature could reach 1500℉ (800℃).

Active regeneration is unknown to the driver with the exception of some additional dashboard lamps. The biggest sign to look for to determine if it is taking place is the high exhaust temp light, which will turn on once the aftertreatment doser starts to inject, increasing the temperature in the aftertreatment device.
WHEN PASSIVE AND ACTIVE REGENERATION DON'T WORK
When operating conditions do not allow for DPF cleaning by active or passive regeneration, the vehicle may require an operator activated parked regeneration.

In order for this to take place, the vehicle must be standing still. The driver or technician brings the engine to operating temperature and initiates the parked regeneration by activating the dash controls. This may take anywhere from 20 minutes to an hour, depending on ambient conditions and type of engine or DPF system.
BEFORE INITIATING A PARKED REGENERATION
It's critical for the driver or technician to ensure the exhaust outlets are directed away from structures, vegetation, trees, flammable materials and anything else that may be damaged or injured by exposure to high heat. Not all DPF systems have a parked regeneration feature.

How much does it Cost to Replace a Diesel Particulate Filter?
Replacing a diesel particulate filter can be pricey. A new filter from a car manufacturer can cost anywhere from $2,000 to $10,000.

It's no secret that as cars and trucks age, their value decreases. Oftentimes, the price associated with replacing a DPF in an older, higher-mileage car or truck is more than the value of the vehicle itself. It's much easier (and more affordable!) to clean a diesel particulate filter than it is to replace it, which is why understanding how these filters work and performing regular maintenance is so important.

If a parts supplier charges less for a DPF, be wary—the filter must be the correct type for your vehicle. Otherwise, you will most likely end up spending more on repairs.
What Our Clients Have Said
I would like to introduce myself and tell you a little about my background. My name is Peter Golove. In the past, I was a truck owner-operator. I also had some experience in mechanics, but wasn't very interested to advance it. All those years that I spent driving gave me experience and knowledge about trucking. It also taught me how difficult and demanding this business can be. Dealing with all the regulations, police, poor quality mechanical services, and dispatchers all by yourself can be overwhelming. Nobody really appreciates how hard you work and how tired you might be. Every company you work with cares about timely delivery. What they don't take into account is your rest and sleep hours and emergency situations. Any machinery can break at any time and trucks are no different. Once, I almost got into an accident because I almost fell asleep while driving. Thankfully, I wasn't injured or, God forbid, killed anyone. Small damage to my truck, a $1,000 towing fee and a $1,500 fine is a small price to pay to be alive and well. This was eye-opening for me and I decided to advance my profession in a field that is familiar to me and at the same time helpful to those who are in need, i.e. truck drivers. While driving my truck, I challenged many technical and computer issues which I was overcharged for and it didn't necessarily fix the problem. Turns out, 90% of the time, the issue was in the DPF system. I started looking into it and learning about DPFs. One day I realized that this is something I could do. I decided to open my own DPF cleaning business. I am very passionate about it and enjoy working in this field. Our shop provides a full DPF system cleaning service for more than 8 years in the Diesel Emission Industry.  Our shop strives to improve services and customer satisfaction. We provide service for big companies, such as Walmart, Amazon, FedEx, and Landstar to name a few. DPFs can prevent many other issues if they are regularly cleaned and well maintained. Save yourself time, money, and hustle and let us take care of your DPF system. I work with a great team of mechanics who will treat you as a family and will help you with everything you need.
Monday-Friday: 8:00 AM 6:00 PM Saturdays: 8:00 AM-12:00 PM Sunday: Closed